I meant to post this earlier in the month, but hey, there were all those year end round-ups and 2018 plans to share. Anyway, here's the lowdown on what ended up being a pretty productive sewing month, all things considered. I think my Christmas decoration crafting and mince pie making suffered as a result, though!
Blogged in December: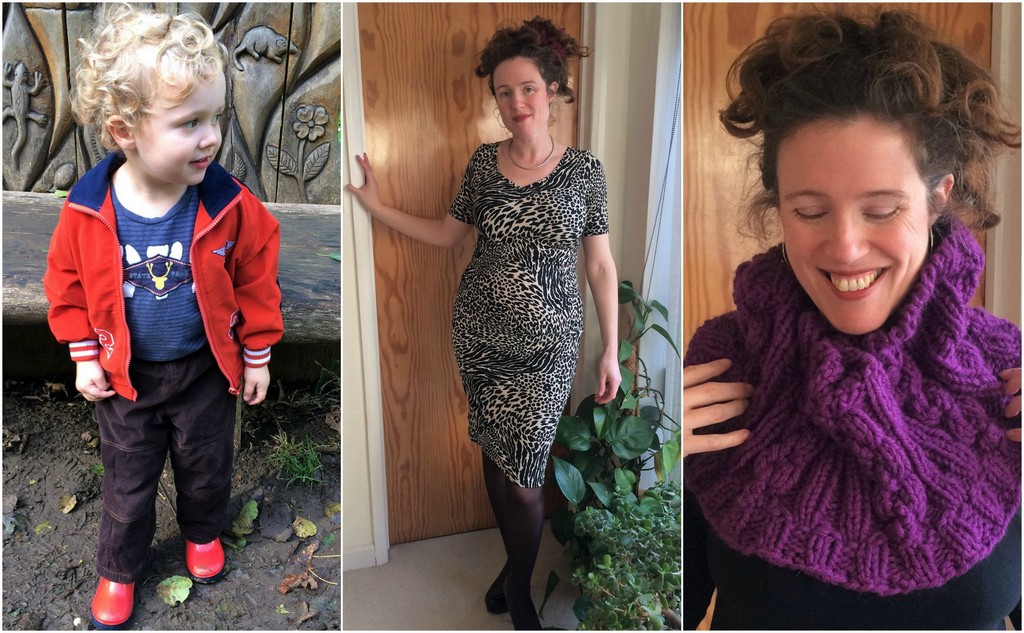 L-R: Winter cords for Gabriel, The Party Animal Dress, The Cosy Cabled Cowl.
Those were the project posts, but I also blogged my SewingTop5 reflections and highlights, and my #2017MakeNine results. Phew, that's a lot of blogging for me! Continue reading "December round-up and January's sewing plans"